THE NO. 1 YOGI IN THE WORLD
THE NO. 1 YOGI
IN THE WORLD
Holly Raymond began practicing yoga at thirteen years old to supplement her professional ballet training. Though she began taking yoga classes to strengthen her body, her practice has had an even greater impact on her mental and emotional wellbeing. Yoga has helped her overcome her struggles with perfectionism, anxiety, and disordered eating and create balance in her life physically, mentally, and emotionally.
In 2021, Holly began training and competing as a yoga athlete. After placing 2nd in the Adult Women's Division of USA Yoga's National Championship, she was honored to win 1st Place in the Adult Women's Division of the World Championship. At 20 years old, she became one of the youngest female adult champions in the competition's history. Holly is humbled and excited by the opportunity to help IYSF and USA Yoga continue their mission of promoting Yoga Sport in the US and beyond. She hopes to use her knowledge and experience to help other people overcome their struggles and create more health, purpose, and joyfulness in their lives.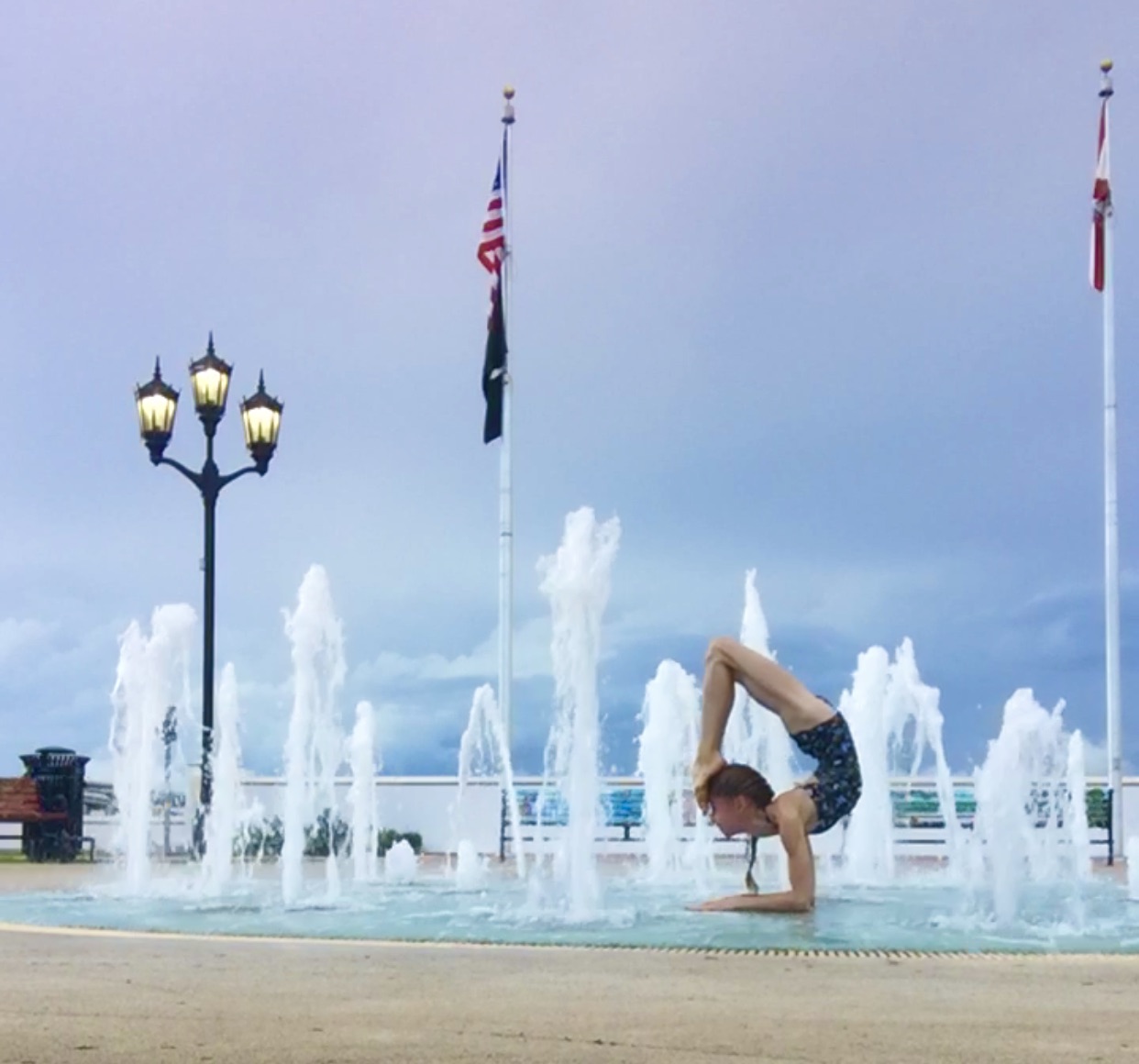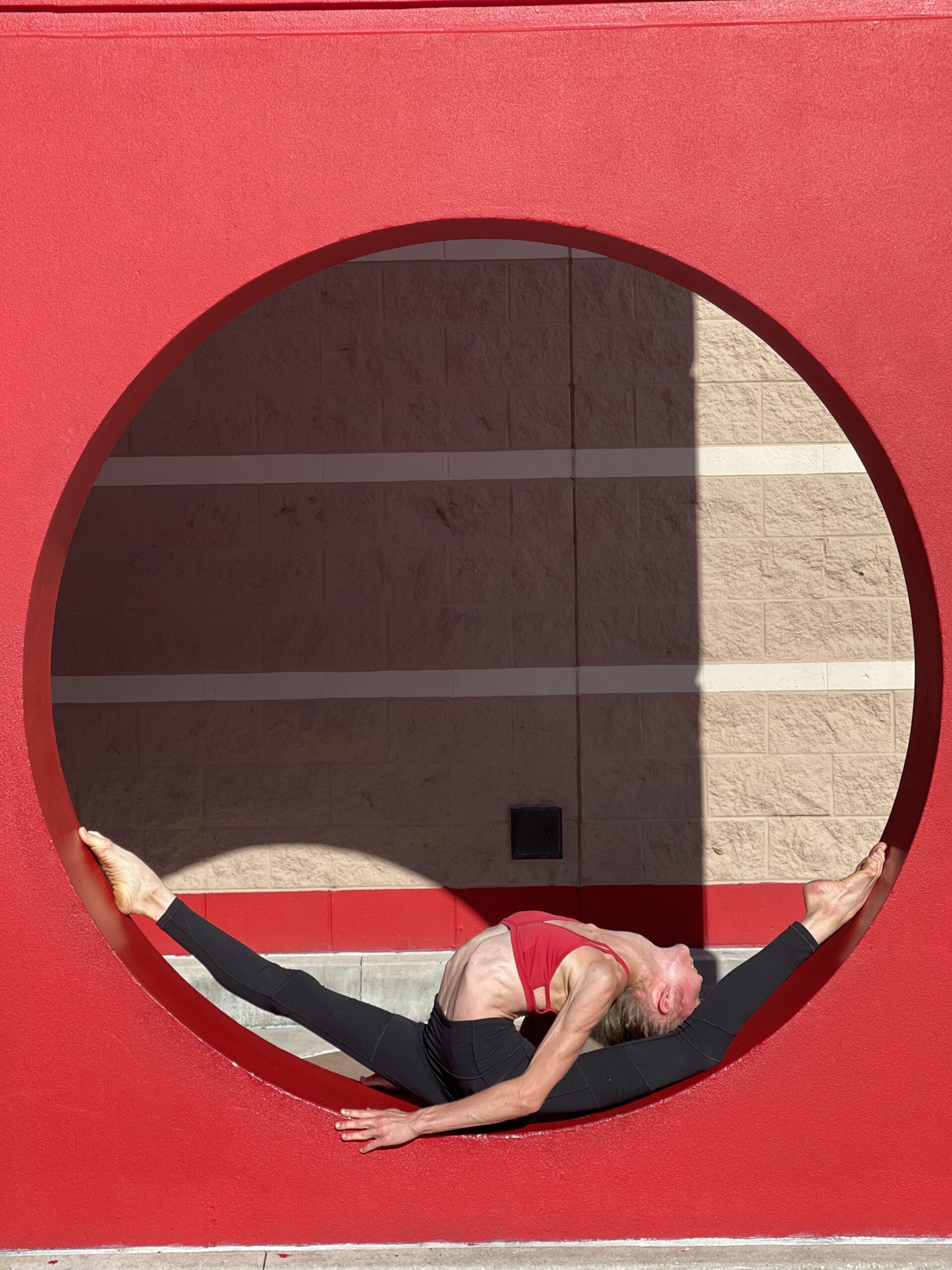 HOW DID YOU START PRACTICING YOGA?
My mom started practicing hot yoga when I was about 8 or 9. I remember begging her to take me along when she first started going, but she was worried that the heat would be too much since I was so young. She finally took me along for my first class when I was about 13. Ironically, she doesn't practice anymore, but I was hooked!
WHEN DID YOU START COMPETING IN YOGA?
My wonderful coach, Suzanne Elliott, started encouraging me to compete in the youth divisions when I first started practicing, but I was focused on training to become a professional ballet dancer, and I wasn't practicing very consistently. After I started working for Suzanne, I was practicing almost every day. The USA Yoga 2021 Regional Competition was virtual due to the pandemic, so with Suzanne's coaching and encouragement, I submitted a video. The rest is history!
WHAT DO YOU LOVE ABOUT PRACTICING YOGA?
Without being too dramatic, yoga has completely changed the way I think about myself and the way I view my life. I struggled with a lot of anxiety when I was younger, which manifested in disordered eating and some pretty severe burnout. The idea of slowing down and actually being present in my body, being "in the moment", was terrifying for me. Practicing yoga has taught me the importance of being in tune in to my body and actually feel what's going on instead of always pushing through. and recognizing my own agency, my own strength. Yoga is teaching me to appreciate myself as a full human being, and to recognize my own agency, my own strengths and weaknesses. It's an ongoing process, but I'm so thankful that this practice has given me the opportunity to get to know myself on a deeper level.
WHAT'S NEXT?
I'm excited to explore more of the teaching side of yoga! It's has made such a difference in my life, and I know so many other people could also benefit from this practice. I recently got my first teaching certification for Hot Pilates, and I'm planning to attend teacher training for the Original 26&2 this summer. I'm also excited to learn how to teach advanced postures. Competing has opened up a whole new side of yoga for me, and I'd love to help share the sport with more yogis. Aside from that, there's always more crazy postures to work on, for next competition season and beyond! And of course, helping to carry on the awesome mission of spreading more yoga love and light in the community!